Step 1.
SEND US A LIST OF YOUR RECENT CUSTOMERS
All we need is their name & a phone number or email address to get started.
Step 2.
Customers receive a survey
A simple feedback survey will be sent via text message and/or email.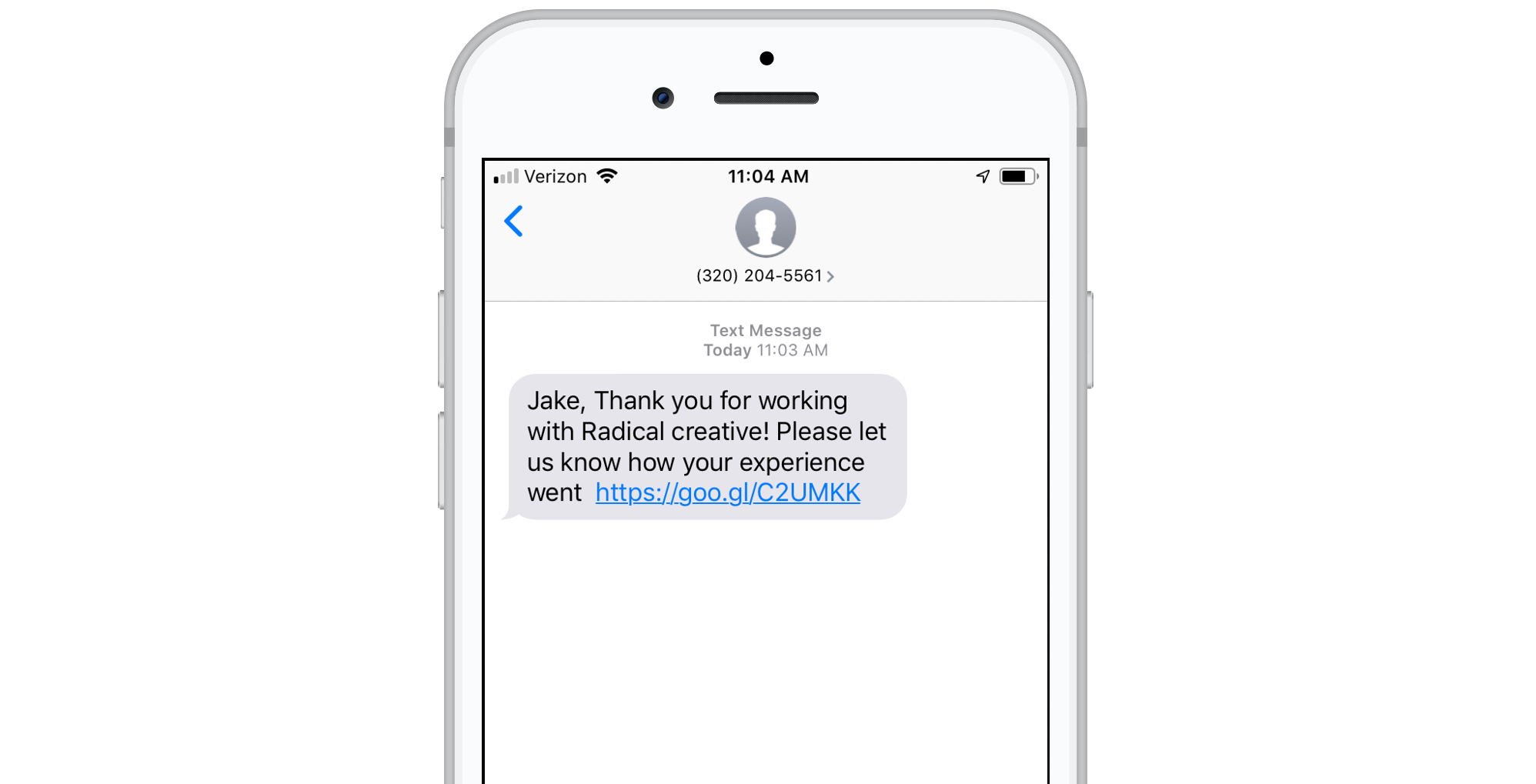 POSITIVE RESPONSDERS
are immediately asked to leave a review on top sites like Google, Yelp or Facebook.
NEGATIVE RESPONDERS
are directed to a private feedback form and asked how your business can improve.
It all starts
with a TARGETSHRINK™